Española Island Full Day Tour
Get to know part of the oldest island of Galapagos aboard our comfortable yacht, enjoy a spectacular walk to be able to spot one of the largest seabirds on our island, the waved albatross, as well as Nazca boobies. An incredible snorkel awaits us where you can have the opportunity to swim among sea lions, sharks and reef fish. Finally, we will relax on a beautiful crystal clear beach.
Description
Located at the extreme south-east of the Galapagos Islands is Española. The amount and variety of wildlife on this site is remarkable, being one of the oldest islands in the archipelago. It is considered a paradise for bird watching due to the number of endemic and foreign species that inhabit this island. There are two areas for visitors, considered one of the best places to visit in the archipelago, offering time to relax on the beach with warm sand and calm water surrounded by sea lions.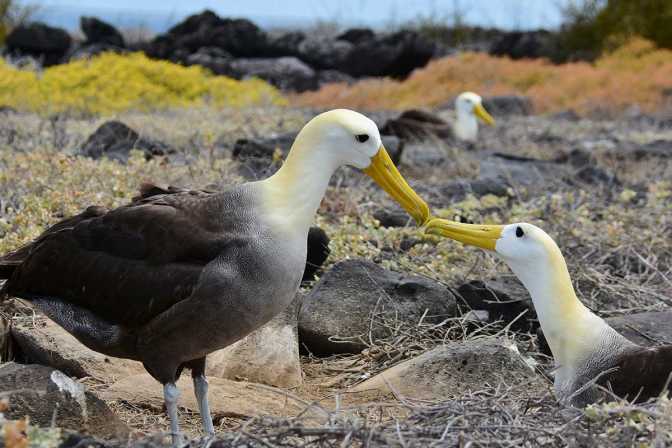 Albatross
It is the largest bird in the archipelago, the neck is white, yellow beak, pronounced black eyebrows, dark brown wings on top. The male is larger than the female. This species has a characteristic yellow or cream neck, a long bright yellow bill, and blue legs. They breed mainly on the island of Española and for this reason, this area is very important for these birds.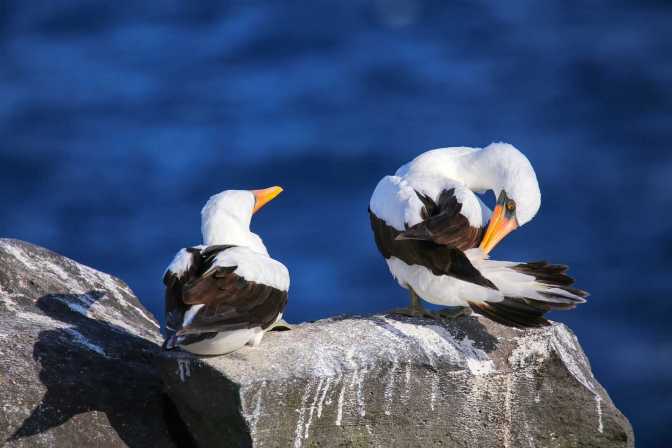 Nazca Booby
The Nazca booby or Nazca gannet is a seabird that forms colonies on the islands where it lives. It has yellow irises, a pinkish-orange bill, blackish mask-like facial skin, and gray legs. Adults have white plumage with black wing and tail covers.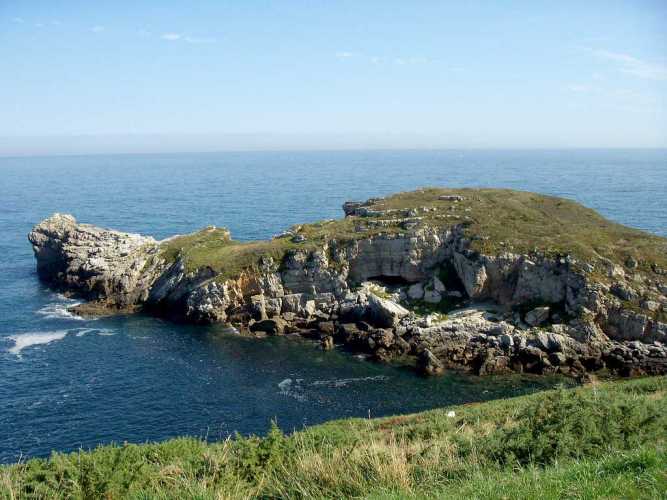 Turtle Islet
Turtle Islet is an ancient volcanic caldera, of which only half remains above water. It is one of the main nesting sites for seabirds in the Galapagos. It is located 2 km southeast of Isabela Island. Finally, it is an excellent diving and snorkeling site that has an incredible and varied marine life.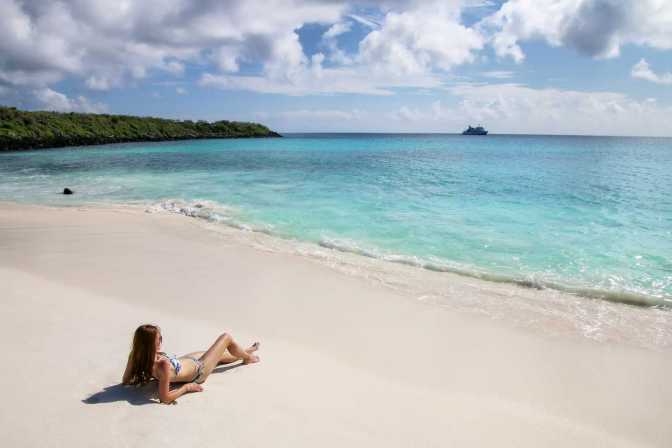 Manzanillo Beach
White coral beach where packs of sea lions and colonies of birds develop their existence in the most complete tranquility. This little paradise, where the peaceful turquoise waters are perfect for diving. Sea turtles nest on the beach, making it a point of great ecological importance.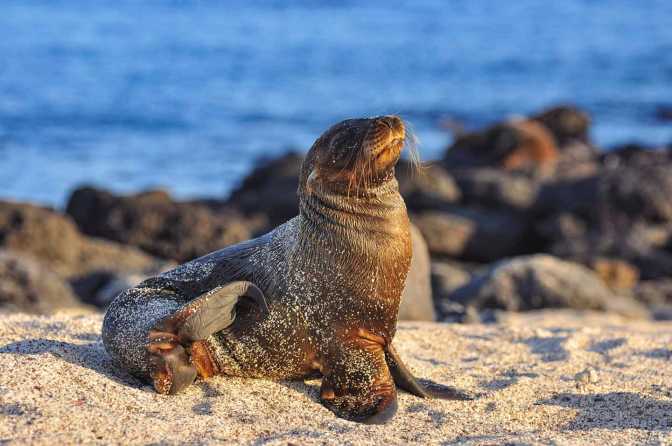 Galapagos Sea Lions
The Galapagos sea lion is widely distributed in the archipelago, however the biggest breeding colonies are located in San Cristobal island. The sea lion population was reduce over 50%. The sea lions can include more than 34 species of fish plus octopus and even squids. The breeding success is estimate one young every two years. The females never share milk or adopt, some pups had been seen waiting for the females to fall asleep to steal milk, something that can put their lives in threat.
Espanola Island Full Day Tour
San Cristobal Island
Puerto Baquerizo Moreno, Ecuador
Espanola Island
Isla Española, Ecuador
Punta Cevallos
Punta Cevallos, Isla Española, Ecuador
---
Travel Tip
To have a better experience during this tour, we recommend you to bring a small waterproof backpack, comfortable walking shoes, shorts trousers, t-shirts, long and shorts leveed shirts, windbreaker, bathing suit, snorkel equipment, a hat or cap, sunscreen, sunglasses, binoculars and a camera.
Information
Tour details.
Departure

San Cristobal Island (Puerto Baquerizo Moreno)

Included

Snorkeling gear (snorkel, mask, flippers)

Not Included

Other activities that aren't detailed in the itinerary
Only logged in customers who have purchased this tour may leave a review.