What to pack for Quito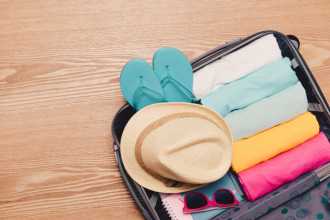 Hiking shoes
To explore and know this city, you will have to walk a lot, so it's very important to feel comfortable in your shoes. Also, in case that is a rainy day, you won't wet your socks.
Reusable water bottle
During your visits to the different places of Quito, you will walk a lot, and if it's a sunny day you easily can feel thirsty. For that reason, is necessary to bring with you a reusable water bottle that will help you to stay hydrated.
Wind and waterproof coat
The climate in Quito is temperate-cold. Although it may be sunny at first, it can suddenly change to rainy. That's why it is important to have a wind and waterproof coat, to be warm and protected from the rain.
Sunscreen
Although it is cold, keep in mind that exposure to the sun can be very high and you may not notice it because of the cold. Also, a lipstick to prevent dryness on your lips and a moisturizer if you have skin that tends to dry out easily.
Comfortable and warm clothes
Quito has very changeable weather, so to walk around the city comfortably and without worries about that, it is convenient to dress in several layers of clothing.
Cash
It's very important to have cash if you want to buy handicrafts, drinks, traditional sweets or other things.