Polylepis Magical Forest
Take a walk thought an enchanted ancient forest. Come enjoy the beauty of magical trees. Only 3 hours north of  Quito, right in the middle of the Ecuadorian Andes its a Private Reserve located at 3581 masl. Through Ecotourism, they seek the conservation of the last remnant of the Polylepis Incana Ancient Forest in the world!. In addition to the Frailejón; endemic plant of the Ecological Reserve of El Ángel, it's the responsible of providing a unique beautiful landscape at the Ecuadorian highlands.
Meals
2 Lunch
1 Dinner
1 Breakfasts
Description
We will enter with the charming encounter of the unique ecosystems in the world: the Polylepis Forest and the Frailejones  Paramo. It is a hotel within a magical forest with a unique atmosphere aurrpunded by various trees and nature that has been born for a decade. It focuses especially on ecotourism and environmental clothing.
With the support of the community, we ensure the conservation of wetlands. We spread to each visitor the value and importance of this reserve in order to protect it. This project focuses on the development of life of the sorrounding populations, ensuring an improvement in social and environmental quality.
Polylepis Forest
Polylepis forests covered the high Andes. These magical trees with their wind-blown, sinuous trunks, paper-thin layers of rust-red bark, and tiny green leaves intertwine to make dense, dark forests.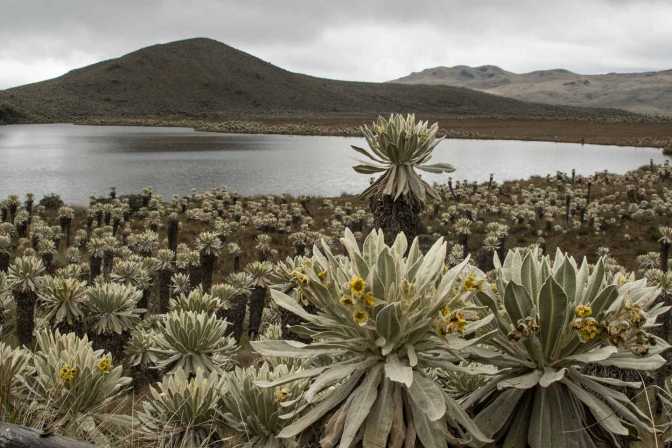 Paramo Frailejones
It is 85% covered by frailejones and has pads that are large reserves of water, with a velvety texture, known as "rabbit ear", which also has a crown of leaves in rosettes covered with whitish hairs that protect them from the cold.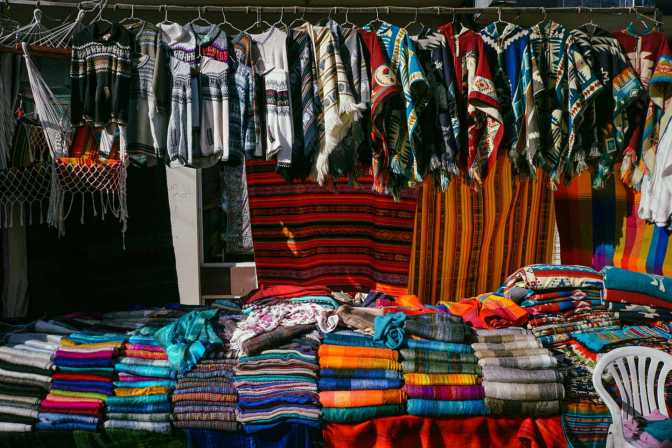 Otavalo Market
The Otavalo market is a favorite for travelers and not to be missed - this is the largest market of its kind in all of South America, and well worth a visit! Packed with famous Otavalo textiles woven with love, sweaters, jewelry, souvenirs, fresh fruits and vegetables, and yummy street food, the Otavalo Market Ecuador has it all.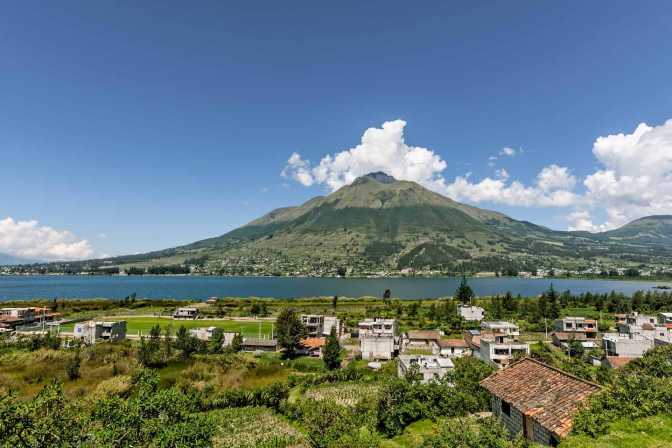 San Pablo Lake
Is a beautiful eye of water guarded by the Imbabura volcano and is only 5 minutes from Otavalo. Discover here its location, how to get there, what to wear, recommendations, activities, flora and fauna, meaning, legend and more.
Plaza de Ponchos
Mercado Artesanal Otavalo, Otavalo, Ecuador
Polylepis Lodge
J394+8HP, El Angel, Ecuador
San Pablo Lake
6Q4G+QM San Rafael de la Laguna, Ecuador
---
Travel Tip
It is necessary to bring a warm clothes, thick jacket or thick sweater, hiking pants (if it is impossible waterproof), high socks, trekking shoes, high rubber boots, rain poncho, winter hat and gloves, sungalasses and sunscreen.
These types pf clothes are very necessary because we are going to walk through wet. Also exist windy and very cold places, so there are no problems to enjoy the wonderful ecosystem.
Information
Tour details.
Departure

Quito

Not Included

Other activities that aren't detailed in the itinerary
Only logged in customers who have purchased this tour may leave a review.