What to pack for San Cristobal Island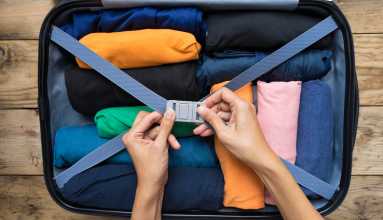 Adaptor plug
The voltage in the Galapagos Islands is 120V and the power plugs and sockets are of type A and B. The standard frequency is 60 Hz.
Reusable water bottle
Galapagos is definitely outdoor adventure and a reusable water bottle will help you stay hydrated without contributing to the plastic waste in the pristine islands.
Wind and waterproof coat
The Galapagos Islands can have very diverse weather. Due to the warm and cold currents meeting onsite different micro-climates are formed. It can be very sunny at the sea shore but raining in the highlands.
Hiking shoes
Whether you're trekking the through the Galapagos Highlands, or walking on white sand beaches like Tortuga Bay, you'll need a good and comfortable pair of shoes in Galapagos.