Sierra Negra Volcano full day tour
Trekk up a 1124 meters (3687 ft) above sea level to the biggest crater you can see on the islands, 10km (6 miles) wide, the second in the world. Visit Sierra Negra volcano. Enjoy a great galapagos islands tour with our full day tour to the most visited volcano in Isabela Island. Along with a naturalist certified guide, explore magnificent views from the summit of this majestuous volcano.
Key Features
Second biggest crater of the world.

Breathe the purest air while enjoying the perfect view of lower lands.

Naturalist guide included.

Good chance to see: birds, flora and amazing landscape.
Description
The Sierra Negra Volcano is located 30min away from town, Puerto Villamil. It is the only volcano that can be hiked up to its crater in the islands, with no restrictions but to be in the company of a certified naturalist guide. We will hike the 12km (7,5 miles) trail starting from the National Park access control. It is a medium difficulty trail with a fare slope.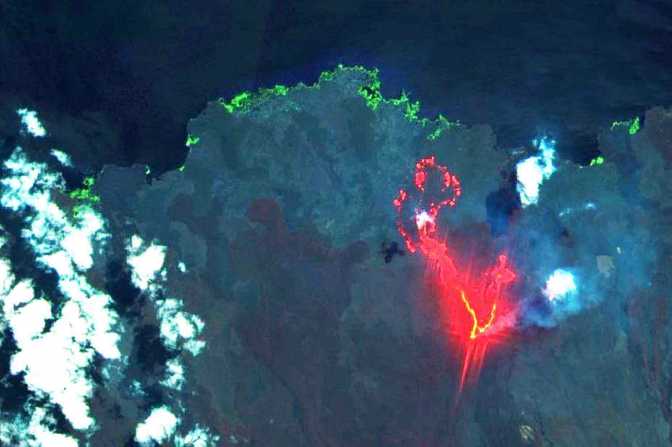 "An Active volcano"
It is considered the oldest volcanoes of the island, it is in an erupting process at the moment from the 20th of June 2018, there has been 25 mild earthquakes of less than 9 km (5.6 miles) deep. So far the eruptive process is not harmful to the population. This is a good place to observe the rich archeological history of the islands born from fire.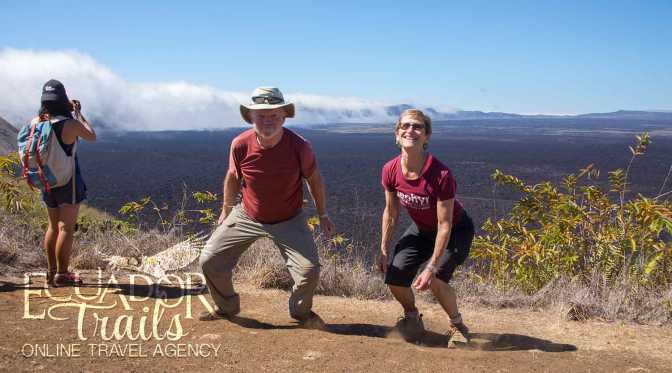 "The View"
On the way up to the volcano you will notice the change in vegetation, from a dry volcanic vegetation to a humid forest to start the hike. Make sure to look around while you walk, you'll be paralyzed with the most fabulous views of the island, the great contrast of the great highlands landscape and the perfect turquoise of the sea shore.

"The Crater"
The second biggest crater of the world after the Tgorontgoro in Tanzania, it´s surely worth visiting. Don't miss out the amazing photo with the crater, if you can get all of it to fit in the camera. Just close your eyes and feel the immense power of nature and its energy.
Sierra Negra Volcano Hike
Sierra Negra Crater
Unnamed Road, Ecuador
---
Travel Tip
Weather in Isabela is generally warm but there are some months were we have some rain, so it will be a good idea to bring a rain jacket. Of course don't forget your sunscreen, sunglasses, comfortable shoes, trail snacks and of course a camera. Besides the view there is a good chance for bird watching.
This walking tour goes from sea level to an altitude of 1100mts (3600 ft), it involves fairly steep climbing. The hike will last about 3 – 4h.
Information
Tour details.
Departure

Puerto Villamil - Isabela Island
Only logged in customers who have purchased this tour may leave a review.