Los Tuneles Snorkeling Tour
Have a once in a lifetime experience as you swim close by giant sea turtles, elegant manta rays, quiet and steady Pacific sea horses and curious and colorful coral reef fish. As required by the Galapagos National park,  a naturalist certified guide will show you around as you encounter docile white tail sharks and other wildlife that makes Los Tuneles an exciting and unforgettable adventure.
Key Features
Swim alongside marine wildlife.

No snorkeling experience required.

All the equipment provided.
Description
Isabela is the largest island in the archipelago, its spectacular landscapes and immense biodiversity are unique and memorable, and surely, the feeling of a peaceful small town and welcoming islanders will leave a mark on your heart and memory. The Tunnels consist of rocky formations – a series of arcs and tunnels underneath and above the water made by the flow of lava into the ocean. The calm, clear and shallow waters attract a great variety of sea animals and provide the perfect conditions for snorkeling. Afterwards, a short hike on the black and rough volcanic rock that welcomes the island birds allows visitors to see the different species close up on their nests and resting places.
"Las Tintoreras sharks"
These reef sharks are commonly known as the Tintoreras because of the white tips on its tail. You will most likely find them resting in underwater caves but don't be scared if one swims by close to you, they feed on small fish at night time and are rather docile and accustomed to humans.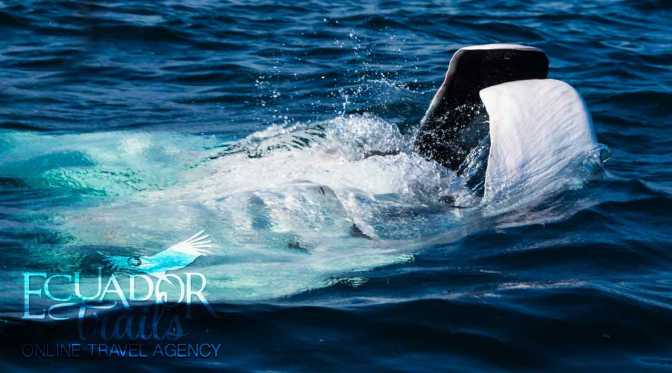 "Galapagos stingrays"
There is a good chance of catching a glimpse of a ray feeding out of plankton near the surface of the ocean from the boat on the way to the snorkeling site. If not, you are surely bound to see the peaceful stingrays hiding in the ocean floor or swimming in the most elegant manner through the clear water of Los Tuneles. Manta Rays sting when they feel danger, therefore no harm is done to humans swimming by, just be careful not to step on them.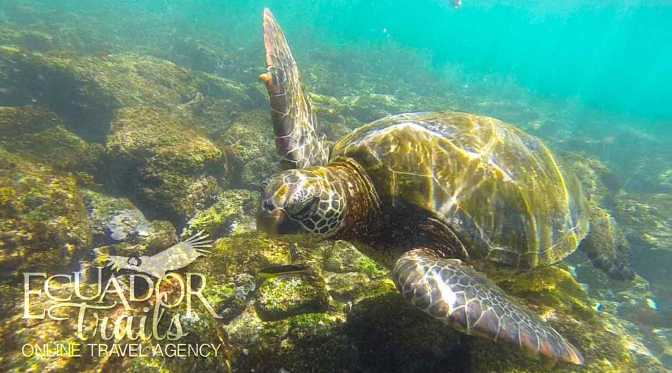 "The green sea turtles"
Mating season from November to January is the perfect occasion for a breathtaking experience as you watch these heavy marine animals from the surface of the volcanic rocks or as you try to keep up with them while swimming. While on the boat, keep your eyes open to see their heads popping out from the water to catch their breath.
Los Tuneles
XWXJ+CW Puerto Villamil, Ecuador
Los Tuneles
---
Travel Tip
The tour starts at 8am, the pick up from the hotel is around 7am. You will be back by lunchtime at 1pm, make sure you get some breakfast before this activity, although, if you think you can get dizzy, don't eat much before this adventure.
The weather in the islands is generally warm but the water can get really chilly in the rainy season (starting in July through to December, the coldest temperatures being around September). Make sure you bring your windbreaker jacket for the boat ride. This is the perfect opportunity to bring along underwater cameras and get some award-winning shots of the marine life. It will not be necessary to bring a towel because one will be provided.
Information
Tour details.
Departure

Puerto Villamil
Only logged in customers who have purchased this tour may leave a review.