Pinzon Island Day Tour
Do not stay without booking this incredible full day tour sailing on a yacht venturing on a magnificent excursion through Pinzon island. You will have the opportunity to observe various marine species such as parrot fish, penguins and even sharks. You will live the amazing experience of snorkeling in crystal clear waters and swimming with the famous sea turtles that you cannot miss!
Description
The Pinzón Island, is located to the West of Santa Cruz. It serves as home to giant tortoises and sea lions in addition to other endemic species. It is also common to see marine iguanas and dolphins.
La Fe Beautiful beach surrounded by mangroves and rocks. Its sand is white and its waters are crystal clear; this is a good opportunity to do the first snorkeling and fishing. It has a very varied fauna such as: sea turtles, sea lions, small sharks, pan rays, fish, marine iguanas, and sea birds such as blue-footed boobies, pelicans.
Nameless Rock or Sugar Loaf After about 30 minutes of navigation, you will arrive at Pinzon Island where you can enjoy a new snorkel with the possibility of see penguins, among other marine animals.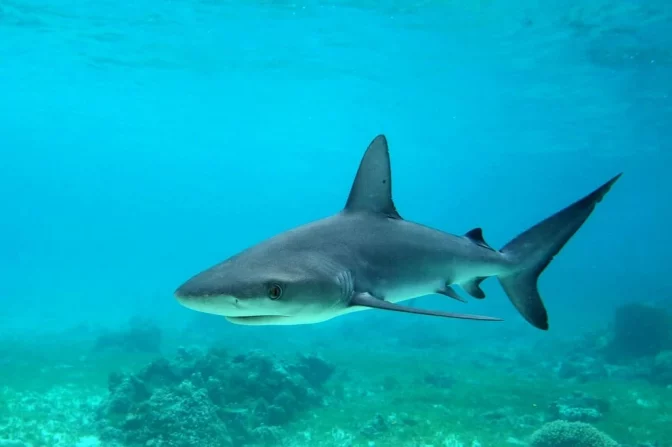 Galapagos Shark
It primarily likes clear reef environments around oceanic islands, where it is often one of the most abundant shark species. It is a large species. They are active predators often found in large groups. They feed primarily on other sharks, marine iguanas, sea lions, and even garbage.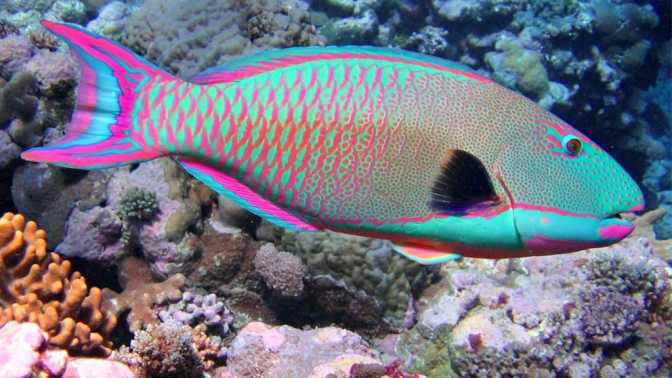 Parrotfish
The family Scaridae (Parrotfish) is one of the most common fish families found in the Galapagos Islands. Scarus are bony fishes that are described as having robust bodies with large scales becoming larger at the base of the tale. The teeth of Parrotfish are fused together to form beak-like plates in both jaws, hence the name Parrotfish. They have a single uninterrupted dorsal fin and large cycloid scales. Parrotfish are known to be omnivores that will feed on pretty much anything from living corral to rotting fish carcasses. These curious fish are known to be able to change sexes, some species will begin life as males and switch to females, and others switch from female to male, some will change sex in both directions, and others will be both sexes at the same time.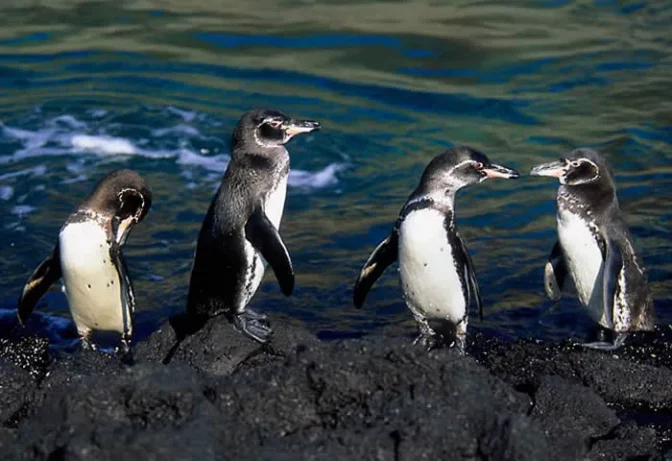 Penguins
The Galapagos Penguin is an endemic species of the islands, therefore, they only inhabit this archipelago. It is one of the most popular seabirds among tourists and islanders. They are the only species that inhabit the equatorial zone and are extremely agile and skilled underwater.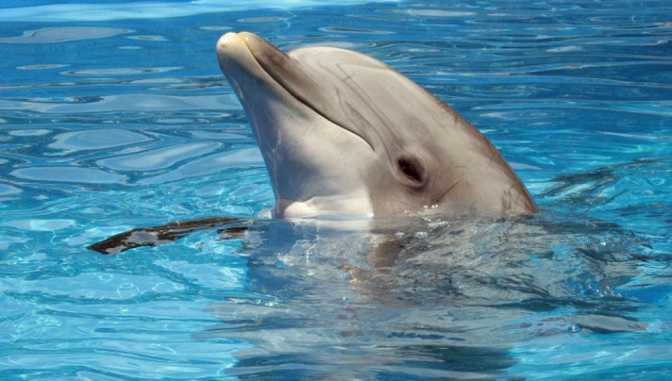 Dolphins
They live in waters where there is abundant food. Some species usually inhabit the Galapagos and remain near the archipelago for years, making the island a permanent home. They can have a size of 1.5 meters up to 2.4 meters long. Their diet is based on schools of fish and squid, catching prey on the surface of the water together.
This subspecies can only be found in the tropical and subtropical waters of the Pacific Ocean, is an endemic specimen of the Galapagos archipelago. It feeds on various species of algae, seagrass, aquatic plants, jellyfish and crabs. They live approximately 80 years.Every two or three years the females arrive at the beaches of the western region for their nesting stage, which runs from December to June. Both sexes incubate in soft, whitish shells for 30 to 90 days. In nesting season, turtles average between 1 and 9 clutches. This would correspond from 75 to 200 eggs; the hatching of neonates occurs from June to July. Seeing the Galapagos green sea turtle is a spectacle of nature, its beautiful colors contrast with the vibrant hues of the sea creating a magnificent attraction for tourists.
Pinzon Island+Nameless Rock+La Fe Beach Tour
Itabaca Channel
Itabaca Channel, Ecuador
Pinzon Island
Pinzón Island, Ecuador
Itabaca Channel
Itabaca Channel, Ecuador
---
Travel Tip
We recommend to bring a small backpack (waterproof), comfortable walking shoes,
sneakers or rubber soles, shorts trousers, t-shirts, long and shorts leeved shirts,
windbreaker, bathing suit, snorkel equipment hat or cap, sun block, sunglasses, binoculars & camera.
Information
Tour details.
Departure

Itabaca Channel

Not Included

Other activities that aren't detailed in the itinerary
Only logged in customers who have purchased this tour may leave a review.