Transfer From Baltra + Galapagos Turtles Tour
Take advantage of a private transfer and add a visit to the Galapagos Highlands in the Santa Cruz island. You can get to see the world famous Galapagos turtles as soon as you get to the Galapagos when you visit them in their natural habitat, along with some amazing lava tunnels to beggin the understanding of the island.
Key Features
See Galapagos beauty as soon as you arrive.

Meet the Galapagos Giant Tortoise.

Discover the volcanic lava tunnels.
Description
The Santa Cruz Island has very diverse climatic floors, the temperature can be hot at sea level and cool in the highlands with different super green flora.
The giant tortoise journey from the coast up to the highlands every year. This journey takes them 6 months each way. With this tour you have the chance to see them passing through one of the ranches in the highlands.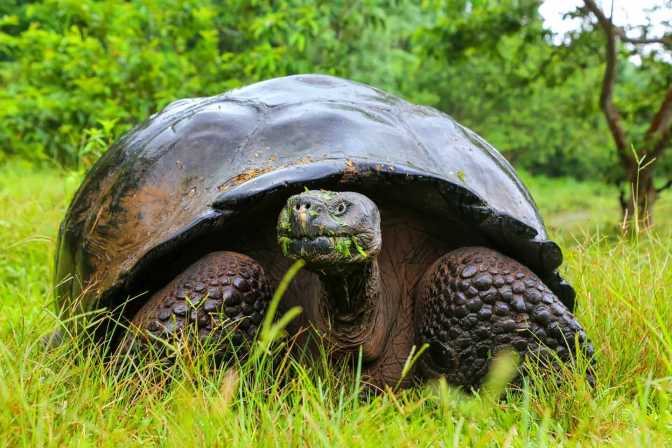 "Galapagos Giant Tortoise"
There are only two islands in the world where you can find giant tortoises; Aldavra Isalnd in the Seychelles, and the Galapagos Islands. The Galapagos Giant Tortoise can grow over 1.5 meters un lenght and up to 250kg in weight. It still remeinds a mistery how long they can live for, but htere some aproximations taken for their groth ring of at least 150 years.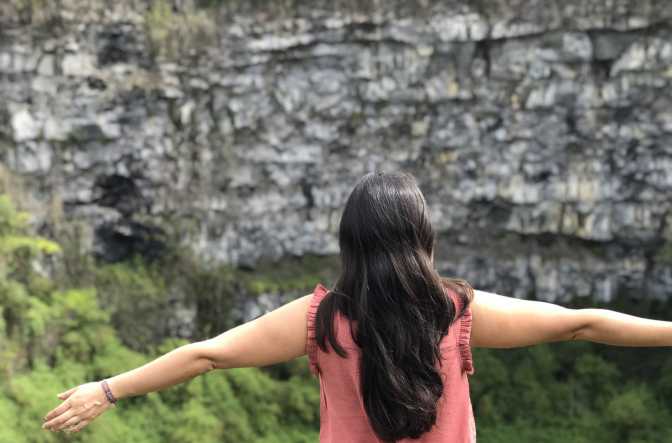 "Los Gemelos"
Located 2km north of Santa Rosa we find two twin sinkholes surrounded by Scalecia forest. This is a perfect place to spot vermilion flycatchers, short-eared owls and finches. Sinkholes are formed when huge lava chambers collapsed. Do not be fooled by its round shape, it is not a volcanic crater.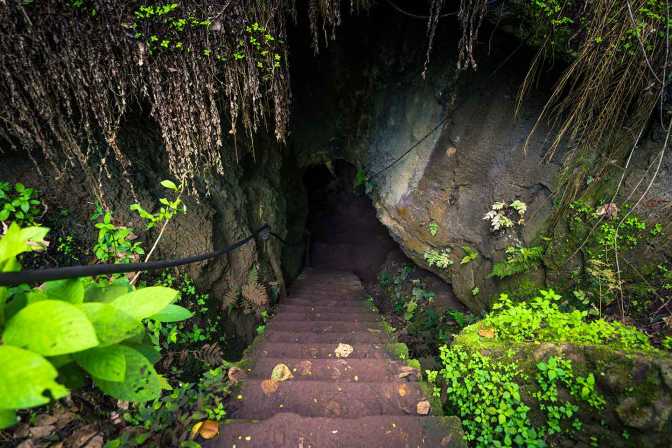 "Lava Tunnels"
These tunnels are common in the Galapagos Islands. While the volcano is erupting the lava that flows from it forms rivers that spread around. The surface of these rivers cools faster than the inner flow that rushes down the hill fast. When there is no more lava coming out of the volcano an empty tube is left behind with a very solid outside crust.
Transfer + Tortoise visit
Transfer
Aeropuerto Isla Baltra, Isla Baltra, Ecuador
Tortoise Ranch
El Chato Ranch - Giant Tortoise Reserve, Santa Cruz, Ecuador
Puerto Ayora
Puerto Ayora, Ecuador
---
Travel Tip
The weather in the islands is generally warm but there are some months where we have some rain, so it will be a good idea to bring a rain jacket. Besides you will be visiting the coldest spots of the island. Of course don't forget your sunscreen, sunglasses, comfortable shoes, trail snacks and of course a camera. There is a good chance for you to do some birthwatching.
Information
Tour details.
Departure

Baltra airport

Departure Time

10:00 am
11:00 am
12:00 pm
1:00 pm

Return Time

1:00 pm
2:00 pm
3:00 pm
4:00 pm
Only logged in customers who have purchased this tour may leave a review.