Hot Air Balloon Flight – Free Flight
Live an aerial adventure over San Pablo Lake. Located just 87 km from Quito, this lake is located at the foot of the majestic Imbabura volcano. The lake has an area of 7 km2 and in the center a depth of 48 meters. On its shores, there is the totora, a product used to make handicrafts, which are then marketed by the indigenous communities that have lived there in harmony for hundreds of years.
Description
Just 5 minutes from the city of Otavalo, San Pablo Lake, a waterhole guarded by the Imbabura volcano, is the ideal place to live this aerial adventure in a hot air balloon. You will enjoy a wonderful view and an incredible experience.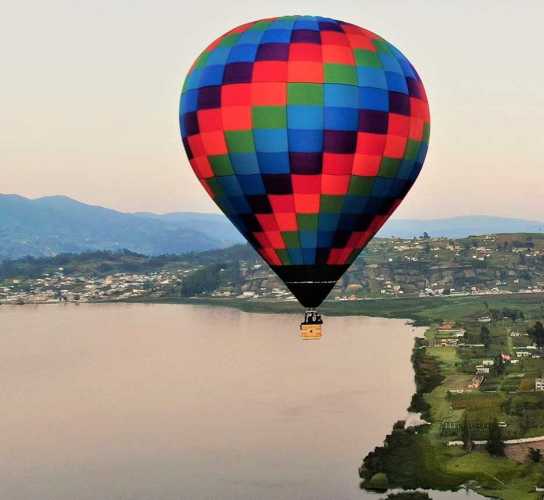 Security before everything
The pilots have been trained under the highest international standards and have a valid aeronautical license issued by the DAC (General Directorate of Civil Aviation of Ecuador). They meet the flight hours necessary to be able to fly a hot air balloon.
Aerial adventure
The best aerial adventure in Ecuador in a hot air balloon. You will enjoy wonderful views and an incredible experience.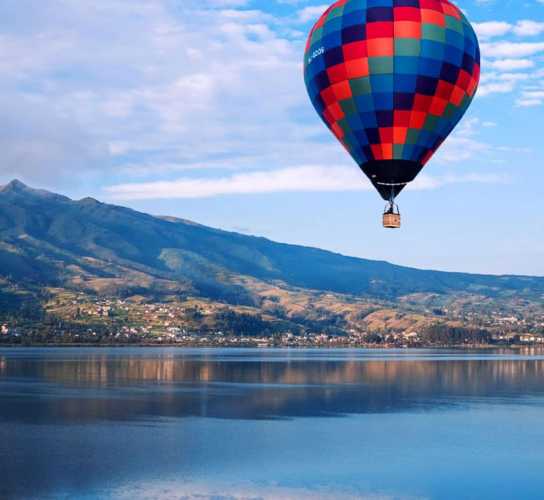 The best investment in an adventure
An adventure that will stay forever in your mind and heart. A true investment not only in your happiness and those who accompany you, but in the way, you see the world and appreciate what really matters.
---
Travel Tip
The capacity of the hot air balloon is 2 people (2 adults). Although 1 child could go up, depending on the weight of the adults.
Remember to arrive on time, there is only one flight per day.
Information
Tour details.
Departure

San Pablo Lake.

Not Included

Transportation to San Pablo Lake
Only logged in customers who have purchased this tour may leave a review.